Flaunt Your Personality with Diamond Jewellery on International Women's Day
International Women's Day is the perfect time to rejoice the women's strength, beauty, and uniqueness worldwide. Women deserve to be celebrated every day, and what better way to show appreciation than through the gift of diamond jewellery?
Diamond jewellery is a symbol of elegance, luxury, and timeless beauty. It is a way to express love, gratitude, and appreciation to yourself or your loved ones.
It is a perfect reflection of the multi-faceted personalities of women. No two diamonds are the same, just like no two women are the same. A diamond jewellery set perfectly expresses individuality and makes a statement about its wearer.
It is a beautiful accessory and an expression to parade one's personality. Every woman deserves to have a piece that truly reflects who she is. Therefore, it is time to stand up and celebrate womanhood on International Women's Day.
Embrace this unique personality with diamond jewellery for women. Revel and pamper by choosing the unique diamond jewellery that suits your unique personality. Why? Because you're a Super Woman, and you deserve to treat yourself!
Selecting the right diamond jewellery can be daunting, as it's about more than just picking out a pretty piece. In this blog post, discover the different personalities of women and how one can choose the right women's diamond jewellery. From the bold and adventurous to the subtle and sophisticated, there's a diamond for every personality. Let's dive into the world of diamond jewellery.
1. Classic Beauty – A classic woman personality is someone who appreciates timeless, elegant, and refinedness. She prefers traditional styles that will never go out of fashion. Whether she's dressing up for a special occasion or running errands around town, a pair of diamond stud earrings will add a touch of oomph to her look.
2. Romantic and Feminine – A romantic personality loves everything feminine, delicate, and sentimental. Women appreciate the beauty of nature, and their style is often soft, flowy, and dreamy.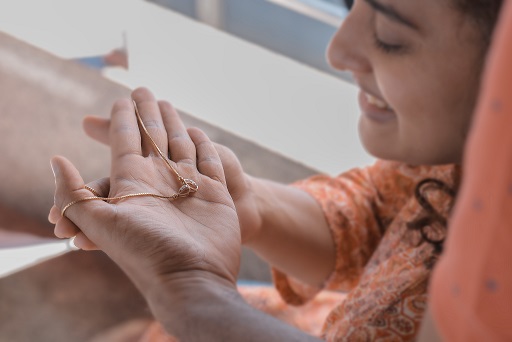 3. Modern and Trendsetter – The modern woman is confident, stylish, and always on-trend. She loves experimenting with new styles and is unafraid to take risks. For her, a diamond choker, a trendy stackable diamond ring, or a bold diamond hoop earring is a perfect choice.
It is ideal for the fashion-forward woman who loves to stand out from the crowd as they're eye-catching and contemporary.
4. Artistic and Creative – The artistic woman loves expressing herself through her style and jewellery. For a woman who loves inimitable designs, consider a diamond bracelet with an intricate setting or a diamond choker necklace with a geometric shape. It will showcase her individuality, self-expression, and creativity.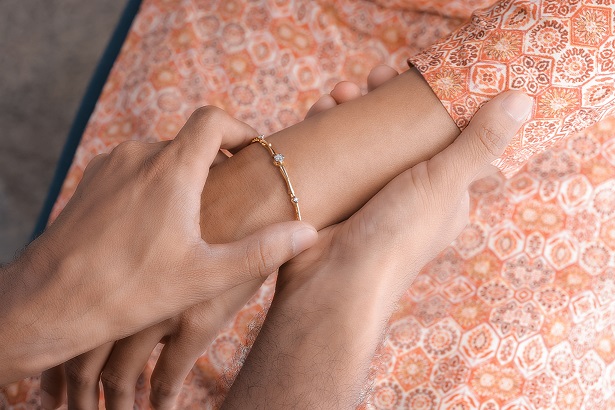 5. Bold and Adventurous – Women with a bold and adventurous style personality may prefer diamond jewellery that makes a statement and reflects their adventurous spirit.
In addition, statement necklaces, oversized diamond rings, unconventional and unique pieces, or customized pieces with unique engravings or designs. These bold and edgy pieces are perfect for the woman who loves to live on the edge.
Celebrate Yourself with Zevaraati!
No matter what your personality is, there is a women's diamond jewellery piece that can match it perfectly.
Whether you want to celebrate yourself or a milestone, diamonds are a timeless & beautiful way to show gratitude and love on this women's day. Through various styles and designs, Zevaraati offer a range of stunning diamond jewellery collections for women that can reflect their true selves and make a statement.
So, indulge in self-love or surprise the remarkable woman with diamond jewellery that speaks to her heart. Take advantage of the chance to avail up to 15% off on any above-the-diamond jewellery pieces with Zevaraati this Women's Day.
Let your diamonds do the talking while celebrating the exquisiteness of every woman.