Table of Contents
Everyone wants to find that perfect piece of diamond jewellery that complements their personality and becomes a timeless addition to their collection. But with so many available options, choosing the right one can be overwhelming and challenging. This is where Zevaraati steps in, a renowned diamond jewellery manufacturer – serving as your one-stop-shop solution for exclusive diamond jewellery!
Immerse yourself in unparalleled luxury as Zevaraati blends timeless elegance with contemporary designs. Each piece of diamond jewellery tells a story, meticulously crafted to evoke emotions and create lasting memories.
Unrivalled Craftsmanship
Our commitment to quality and excellence is evident in the intricate craftmanship that goes into every piece of diamond jewellery. The master artisans have a wealth of experience and expertise in diamond jewellery creation.
The craftsmen bring every design to life with an unwavering dedication to precision and attention to detail, ensuring that each piece of jewellery is crafted with the utmost care. Our artisans work tirelessly, from the initial concept to the final creation, to produce one-of-a-kind jewelry that not only meets but exceeds expectations. We aim to create lasting impressions and unforgettable memories for our customers.
Exclusive Diamond Jewellery Designs
We take immense pride in offering an extensive and diverse range of diamond jewellery designs, catering to various tastes and preferences. Our collections include classic solitaire pendants, dazzling diamond rings, statement necklaces, and much more, providing something for every occasion.
The design team keeps up with the latest trends, continually incorporating them into jewellery creations. From contemporary and chic to traditional and sophisticated, our collections reflect the evolving fashion sensibilities of our dear customers.
Unparalleled Quality and Ethical Sourcing
When it comes to diamond jewellery, quality is of utmost importance. We understand this and source only the finest, conflict-free diamonds, ensuring that each gemstone meets the highest clarity, colour, cut, and carat weight standards.
Our commitment to ethical practices extends to every step of the supply chain, giving you peace of mind knowing that your jewellery is exquisite and responsibly sourced.
Custom Jewellery Designs
We know every customer is unique in their vision and preferences. And as we believe in the power of individuality, we offer customisation options also.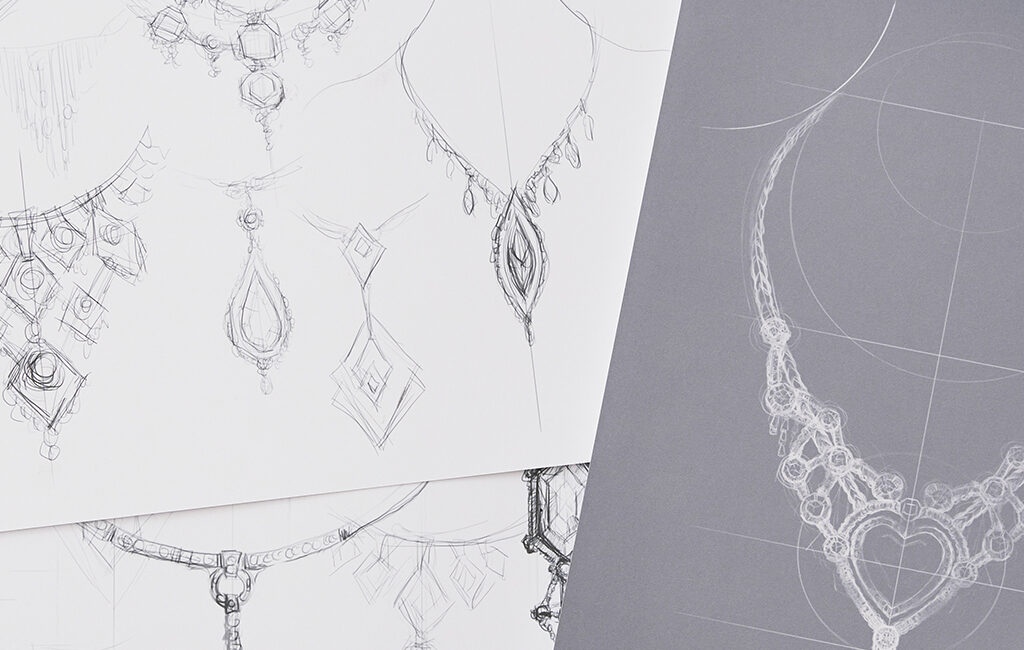 Our skilled artisans can bring your vision to life if you have a specific design or wish to personalise a piece. From choosing the perfect diamond to selecting the metal and setting, the possibilities are endless for creating a bespoke piece that reflects your unique style and personality.
Exceptional Service
At Zevaraati, we treat every customer like royalty. We believe in providing an exceptional shopping experience for our customers. Our knowledgeable staff is always ready to assist you in finding the perfect piece or answer all your queries, ensuring that your journey with us is nothing short of extraordinary.
Our commitment does not end with the purchase, but we actively believe in nurturing long-lasting relationships with customers. We offer comprehensive after-sales services that go beyond the ordinary, ensuring that your cherished jewellery remains as radiant and stunning as the day you first laid eyes on it.
In addition to our exceptional craftsmanship, we offer a range of comprehensive services to enhance your jewellery experience. Our professional cleaning ensures your pieces shine brilliantly, while the lifetime maintenance ensures their longevity and beauty. We also provide resizing services to ensure a perfect fit for the jewellery. Our skilled artisans can customise any piece to reflect your unique style and preferences. We strive to exceed your expectations and deliver unparalleled satisfaction by focusing on these aspects
One-Stop-Shop Solution – Zevaraati
Zevaraati is a lifestyle, an experience that celebrates the beauty and allure of diamonds. With our exclusive collection, unparalleled quality, innovative designs, and commitment to customer care, we are your one-stop solution for exclusive diamond jewellery in India.
Elevate your style, embrace your individuality, and indulge in the luxury we, a custom jewellery designer in India, provides. Discover the magic today, and let us adorn your world with brilliance and elegance.
Get in touch with Zevaraati and find that perfect piece of jewellery you have dreamt of!